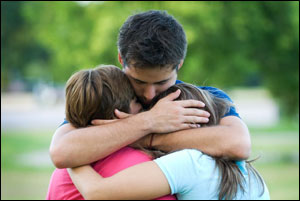 Whether you are in Oakland County or Western Wayne County, Apex Behavioral Health Western Wayne, P.L.L.C. is committed to providing excellent services and care to meet the behavioral health care needs of the community.
Bully Buster Workshops
Offered at the elementary and middle school levels to help prevent bullying.
Community Education Series
Topics include:
Stress and Time Management
Communicate Effectively with Your Partner
Beat the Winter Blue (Seasonal Affective Disorder)
How to Manage Holiday Stress
Raising an "I Can" Child
School Workshops for Students or Teachers
Topics include:
Self Esteem
Grief and Loss
Eating Disorders
Communication Skills
Divorce Adjustment
Explosive Children
Stress and Time Management
Crisis Response Services
ADHD Testing and Therapy
Mental illness, like other diseases, can be treated. More than one in four adults and one in seven children before the age of ten will experience a mental disorder. Researchers believe that mental illnesses are caused by biochemical imbalances in the brain, and by environmental and developmental factors as well. Apex Behavioral Health Western Wayne, P.L.L.C. is committed to helping your community take back control.
Help is only a phone call away:
(734) 729-3133